Spring START
Online Spring Transition and Registration Time
START is a Zoom event to welcome new students
to your first semester (Spring 2022) at Fullerton College!
Attend the START program to:

– Learn about Fullerton College resources and programs
– Learn more about the Free Tuition Promise Program at Fullerton College
– Receive 1-on-1 registration assistance for your Spring 2022 classes
– Financial Aid application and verification assistance
– Apply for EOPS and other programs and services

Before your Spring START date: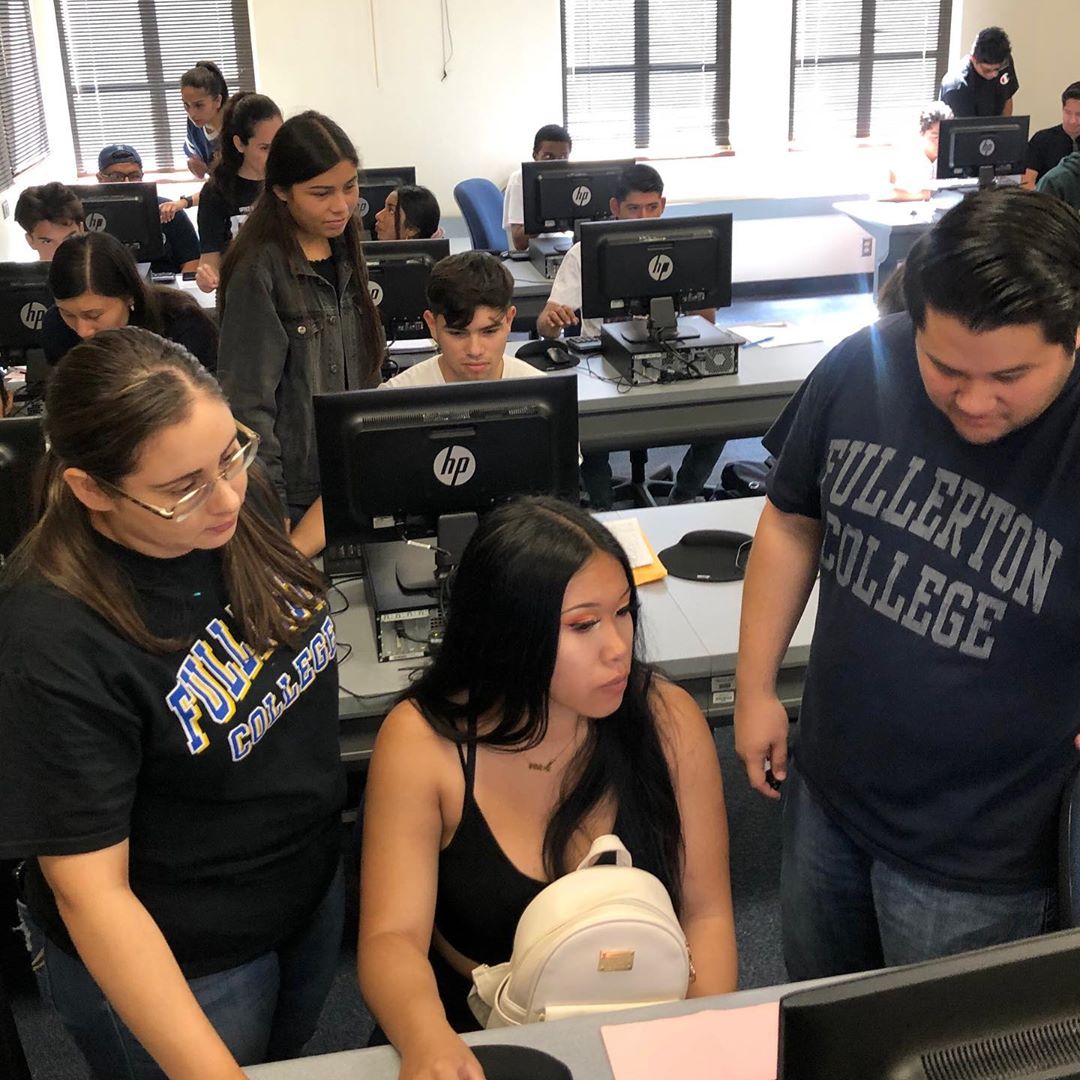 Sign up for 1 of the following days:

Monday, Nov. 29th @ 1:00pm – 3:00pm
Tuesday, Nov. 30th @ 6:00pm – 8:00pm
North Orange Promise at Fullerton College
Will Spring 2022 be your first semester ever at any college?
You may qualify for the tuition-free North Orange Promise Program at Fullerton College!
To qualify for the North Orange Promise:
– First-Time College Student (never attempted units at a college)
Any college courses that were taken while in high school, as part of
dual enrollment, are the only exception.
– High School graduate (or equivalent)
– California Resident (or AB540) 
California Residency is determined by Admissions and Records.
Please refer to the Residency web page for more information. 
– Register for 12 or more units (full-time) each semester
*If you are receiving DSS Services (Disability Support Services), you may be able to enroll in less than 12 units as determined by a DSS counselor.
*CE students who do not start the semester with all 12 units, but accumulate 12+ units throughout the semester are eligible.
Benefits of being a Promise Student starting Spring 2022:
– 1.5 years TUITION FREE! (Enrollment fees & $21 health fee)
Spring 2022, Fall 2022, and Spring 2023 will be covered as an eligible Promise Student
– Priority and Enhanced Registration
– Personalized one-on-one support through Promise coaches & peer mentors
– Specialized Counseling Services & support from Financial Aid 
– Access to our online community through Canvas to provide information regarding important deadlines, resources,
– and more!
Interested in joining the Promise and receiving the above benefits?