It's time for Spring Check-in with the Promise team!

It is important to meet with Promise once per semester to ensure you maintain Promise Eligibility (free tuition!) for future semesters. This includes having a Summer/Fall 2023 student education plan on file (check DegreeWorks)
& renewing your financial aid application (CA Dream Act or FAFSA for 2023-2024).
Once you renew your financial aid and confirm that you have an updated SEPP plan, you will need to login
to Starfish and mark those tasks as complete. The Promise team will mark your check-in as complete once you visit
us for the check-in either virtually or in-person.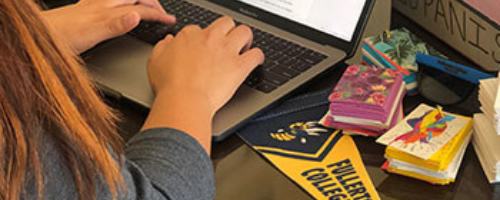 In-Person Options
Meet with Promise Staff at the Promise & First Year Support Center to complete your check-in!
Visit during Promise Office Hours in Room 119!
Helpful Starfish Information
Starfish is a new tool Fullerton College is using to bridge communication between students, faculty, and staff.
Use Starfish to complete your Promise Check-in and schedule 1-on-1 appointments with the Promise Team.
View the how-to flyers below for help accessing Starfish and Promise Center Appointments.